Introducing FarCry Core "Shiny" 7.2
FarCry Core is a leading, enterprise-class framework for building fast, scalable applications. It's designed for CFML engines such as Lucee and Adobe ColdFusion and can run anywhere that Java runs, including the cloud and Docker.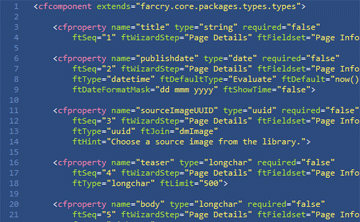 Tailor-made content types
FarCry Core doesn't limit you to "out-of-the-box" content types. You can build and deploy custom content types quickly and easily using FarCry Builder or hand-craft your code in your favourite editor.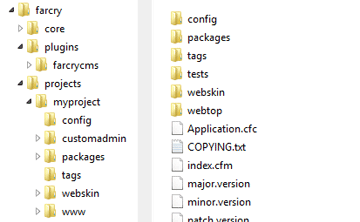 Code by convention
Convention over configuration and best practises are front and center in FarCry Core's programming model. Developers spend less time pondering and searching, and more time building great things.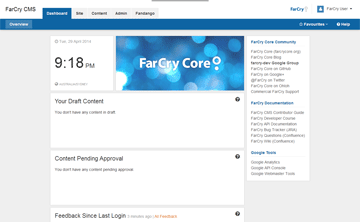 Powerful administration
The "Webtop" is a modern, fully customisable and extensible administration panel for managing your application. A clean and user friendly interface makes content management a pleasure.
---
The "FarCry Core Committers" Blog
Read the latest posts from the "FarCry Core Committers" blog to keep up to date on all things FarCry Core!